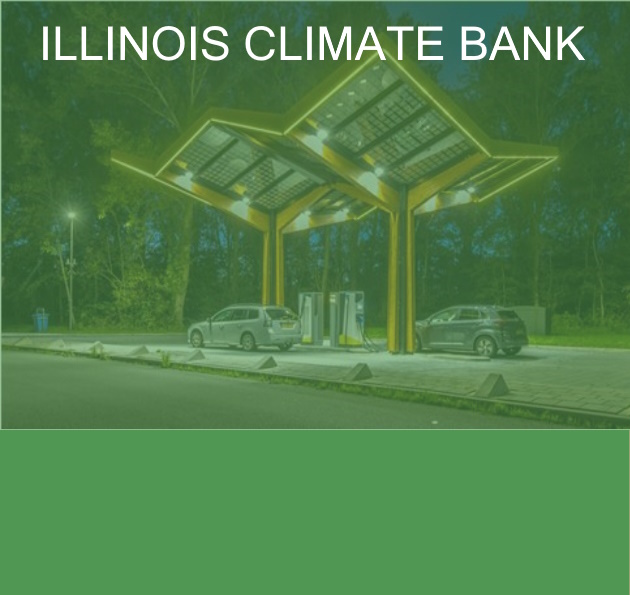 The Illinois Finance Authority (IFA) – in its role as the State Climate Bank – announced on Friday a remarkable year of deploying over $250 million in private capital to further clean and incentivize sustainable development projects.
In addition, the IFA Climate Bank continues to hold public hearings and stakeholder meetings as it crafts applications for up to $1.3 billion in federal funds to advance clean energy, climate, and equity goals as outlined by Illinois' Climate and Equitable Jobs Act (CEJA) through climate finance and program deployment.
As the IFA Climate Bank outlined itself in its release, "During the first year of the IFA's Climate Bank designation, the institution mobilized and deployed $256 million in private capital for clean energy projects across the state, including $233 million for public water quality infrastructure and $23 million for Commercial Property Assessed Clean Energy (C-PACE) projects. Sixty-five percent of these projects, funded by private capital, were made in or benefited disadvantaged communities."
Illinois Governor JB Pritzker noted that "The advancements that we're accomplishing through CEJA and supported by the IFA Climate Bank are leading us into the clean energy future. Through CEJA, Illinois has become a national leader in becoming a 100 percent clean energy state that prioritizes climate justice and equity."
IFA Climate Bank Executive Director Chris Meister then made clear that "Under the Climate and Equitable Jobs Act, Governor Pritzker and the General Assembly charged the Illinois Finance Authority Climate Bank with accelerating the investment of private capital for climate finance purposes in a manner reflective of the geographic, racial, ethnic, gender, and income-level diversity of Illinois. In close partnership with local government leaders, private property owners, and private lenders, the Authority mobilized and deployed just over a quarter billion dollars to advance the clean energy economy in 2022. With the vast federal resources available through the Inflation Reduction Act and the Bipartisan Infrastructure Law, legislation which fits hand-in-glove with CEJA, we expect to have even greater positive benefits to the people of Illinois allocated in an equitable manner."
More information concerning Friday's announced innovations can be found on the Illinois government website, available
here
!