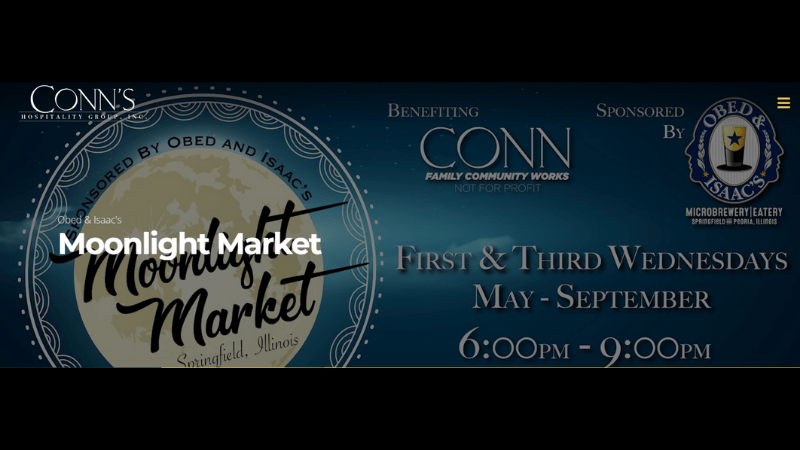 Moonlight Market is back!
Moonlight Market highlights local artists and artisans from around the Central Illinois area.
Held the first and third Wednesdays of the month from May through September, make plans to come dine, sip and shop on those nights.
Moonlight Market is held on Jackson Street between 6th and 7th in front of Obed & Isaac's from 6-9 pm.
Get more information here.