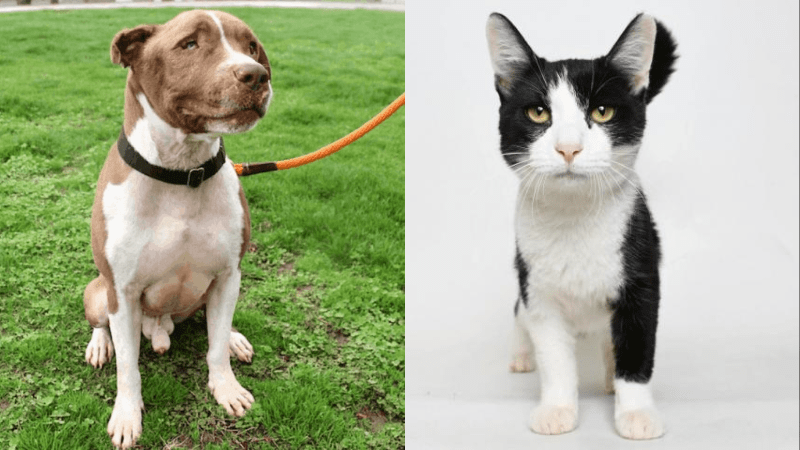 Ashley is a friendly, talkative 1-year-old black and white cat. If you are interested in adopting him, call the APL at 217-544-7387 or fill out an application at apl-shelter.org!
Brad (full name Brad Pitt-bull) is an 8-year-old, 56-pound pit mix. He can't see very well, but he has learned to compensate pretty well. He is a gentle, sweet, loving boy. He enjoys walking on a leash, and spending time with people (he's not a big fan of other animals). If you like to chill and spend time petting dogs, then he is the one for you. He will be your BFF forever!
Brad Pitt-bull is available for adoption (and autographs) at the Animal Protective League, 1001 Taintor Road in Springfield. The APL is open every day from noon to 5 p.m.