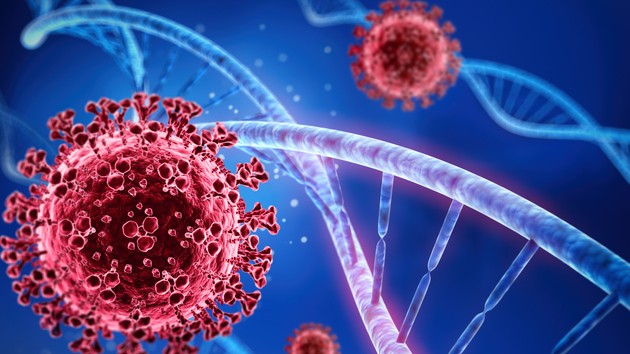 You might have thought that Governor JB Pritzker's announcement this week of a partial lifting of the state mask mandate would have been greeted with more enthusiasm and happiness. And it might have been, but this is Illinois in an election year, and there is no bit of good news that cannot be turned into a complaint for political purposes.
The governor said his decision to end the mandate in many, but not all, public settings was based upon improving COVID numbers, especially the number of hospitalizations. The latest mask requirement was put in place last summer, as the delta variant sent cases and hospitalizations climbing. That was followed by omicron, an even more contagious variant. And while many of those cases were more mild, the sheer number of cases meant even more people winding up in the hospital with COVID, filling up available beds and pushing medical staff to the breaking point.
Fortunately, those numbers are now improving, with hospitalizations falling rapidly. It's expected that by the end of the month, when the mask mandate is officially lifted, those numbers will be back to where they were pre-delta. That should be welcome news.
But instead, it's triggered the usual chorus of complaints from politicians who hope to make hay from the public's COVID fatigue. Senate Republican Leader Dan McConchie issued a statement saying, "It's time to get back to living in a sense of normalcy and that begins with empowering individuals to be responsible for themselves." News flash: Illinoisans have been responsible for themselves all along. And far too many of them failed the test, refusing a free and safe vaccine, ignoring common-sense health guidelines, catching and spreading a preventable illness.
The mask mandate served as a reminder of the seriousness of the issue and of one of the best practices to keep everyone as safe as possible. Nobody likes the masks, but having the mandate in place provided a useful tool for businesses and individuals to encourage a simple step that provided an extra layer of protection in a public health emergency.
Some of the governor's critics accuse him of playing politics in announcing the relaxed rules now. That ignores the obvious improvement in the hospitalization numbers. But it also ignores the reality that if it was only politics, Pritzker could have lifted the mask mandate and other rules months ago. It's easy to tell people what they want to hear, and that they don't have to worry, and they can just do what they want to do. It's much harder to tell people that we're still in a serious situation, and it's necessary for people to do things they may not like or want to do, for the benefit of everyone.
Some of the hyperbole over COVID mitigations has been wildly over-the-top. This week, House GOP Leader Jim Durkin wrote Pritzker a letter saying that because of the COVID rules, Illinoisans were "giving up hope" that they could ever have a normal life again. Oh, brother. There's no doubt that pandemic restrictions have been difficult on everyone, but it's hardly a reason to abandon all hope. And just for the record, for all of the talk about the mental toll the pandemic has taken, suicides in Sangamon County for the two years of the pandemic have actually been below the annual average for the five years prior to COVID.
And then there's schools. Pritzker wants to keep masks in place in schools for now, spurring even more outcry. But schools do have key differences from other settings. Students often spend hours a day in close quarters, frequently in older buildings with poor ventilation. And while the majority of adults are vaccinated against COVID, only about one-fourth of eligible children are, and that's not counting those who are too young to get the shot. So masks remain a necessary additional layer of protection against a virus that can and does sicken children.
We get it. Everyone's sick and tired of COVID. But the whining and complaining does nothing to help. COVID doesn't care. If you're truly tired of the pandemic, make sure you're vaccinated, and boosted. Encourage friends and family to do the same. Continue to wear masks where appropriate, regardless of mandates. Support the medical and public health professionals who are trying to keep you and all of us alive. In other words, do the things that would have helped end the pandemic sooner if we had all spent more time doing them and less time griping about them.