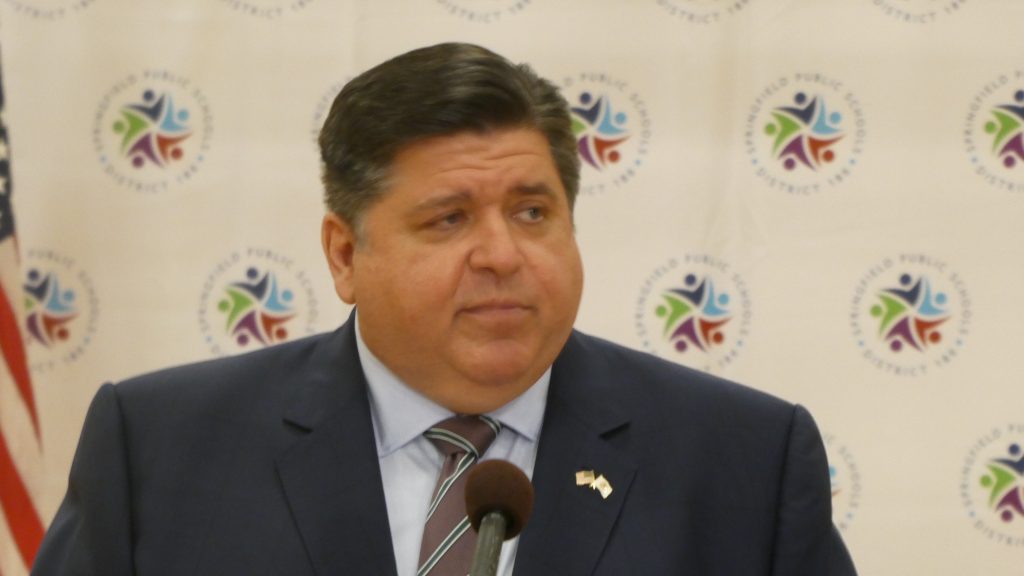 Governor JB Pritzker's latest budget address relies on a simple and tantalizing premise that seemed unthinkable just a few short years ago – that Illinois is now doing well enough fiscally that it can give a little something back to taxpayers.
That shouldn't seem like such a radical idea, but with the years of budget impasse under Bruce Rauner still a relatively fresh, and painful, memory, it's definitely surprising. Illinois under Pritzker has made headway on the worst of its fiscal challenges: we've substantially paid down our backlog of bills, we are paying vendors in a far more timely manner, and the state last year got its first credit upgrade in literally decades.
Pritzker deserves credit for that, even though the state did get a helping hand in the form of federal COVID relief dollars. Those achievements required discipline and a reordering of the state's priorities — pretty basic stuff, but nonetheless steps that eluded several of Pritzker's predecessors.
So the governor used his budget speech to propose several items of temporary tax relief to Illinois taxpayers. Pritzker wants a one-year moratorium on the state's one-percent sales tax on grocery items; he wants to suspend a two-cent-a-gallon motor fuel tax increase that was to take effect this summer; and he wants to increase a property tax rebate for the state's homeowners, up to a maximum of $300 to take some of the sting out of people's mounting property tax bills.
In the overall scheme of things, for the average family, all of that relief won't add up to much when stacked up against their overall tax burden and the double whammy of inflation and soaring oil prices that are leading to more pain at the pump. It's not nothing, and it's doubtful that any Illinois family will reject any of that tax relief. But it's not exactly going to fuel a big surge in the state's economy.
It's not exactly a coincidence that Pritzker is rolling out this tax relief proposal as he embarks on his re-election campaign. The governor has a good story to tell about fiscal responsibility. But Republicans are hammering him daily on issues from crime, to missteps at DCFS, to the fact that Pritzker belongs to the same political party as Mike Madigan – a guy who as of yet has not been charged with any wrongdoing and currently does not hold any public office.
Amid that barrage, offering tax relief to the masses is a helpful distraction for Pritzker, a visceral reminder to voters that they're better off now than they were the last time a Republican sat in the Governor's Mansion. But unfortunately, Pritzker's move actually undercuts his message of fiscal prudence. While the amount of relief to any one family will be minimal, the overall price tag for the package, if approved by lawmakers, would be nearly $1 billion. That's a billion dollars that could be used to further pay down debts or shave something off of the state's massive unfunded pension liability. But those things aren't especially "sexy" in an election year. It should be noted that Pritzker is proposing to steer an additional $500 million beyond the required contribution to public pension funds… but if $500 million is good, $1.5 billion would have been even better.
Some Republicans are already doubling down, saying they want to enact Pritzker's proposals on a permanent, not a temporary, basis. But unless that's paired with specific proposals on where to cut annual spending to offset that lost revenue – and a detailed explanation of who gets hurt by those cuts – then it's just more of the same bad habits that put us in such bad fiscal shape in the first place.
Let's be clear: if lawmakers do pass Pritzker's proposals, every one of us will happily accept the lower price at the pump or the checkout, and we will all gleefully cash that rebate check. But just because it feels good doesn't make it good policy. True, meaningful tax relief can and should happen, but only after we have put our fiscal house much more in order than it currently is. Falling back into old bad habits should give us a sense of foreboding, not relief.