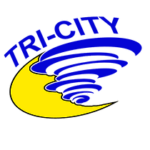 A Sangamon County school district is "pausing" in-person instruction until after the holidays following a surge in COVID cases.
The Tri-City School District will move to fully remote learning on Thursday and will remain there through the Christmas break. Superintendent Chad Colmone says the district's "test to stay" COVID testing program has resulted in more than a dozen confirmed cases since the Thanksgiving break… and that doesn't include positive tests from other sources.
A schedule for the "adaptive pause," including semester finals, is still being worked out. Colmone says athletic events and other extracurricular activities are being postponed and will be made up after the first of the year if possible. Holiday school concerts have been recorded and will be presented in a virtual format later this month.