Jim Ackerman concentrates his practice in helping people who have serious injuries get their financial life back in order.  He handles personal injury including car wrecks, medical malpractice, nursing home neglect, and workers compensation.  He does these cases on a contingent fee, which means he only collects a fee if you win. He is available at 217-789-1977.  Find him on the web at www.ackermanlawoffices.com .
Let's Talk Law Podcast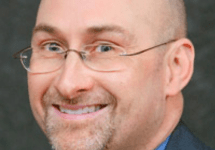 Attorney Jon Gray Noll fills in for James Ackerman & talks with Illinois Times investigative reporter Bruce Rushton.